Legal Muscle: Graham & Rosen Staff Prepare to Play 2014 Rugby Season
Members of staff from Graham & Rosen Solicitors are packing down for the start of the 2014 rugby season. When the weekend comes Lewis Lodge, Adam Waller (centre & left) and Phil Wood (right) swap the courtroom for the rugby pitch and their suits for a coating of mud.
Property Assistant Lewis starts this year for Hullensians, having transferred from Ionians at the end of last season whilst Adam and Phil, both solicitors who work in the property and family law departments respectively, line up for Beverley for a second season.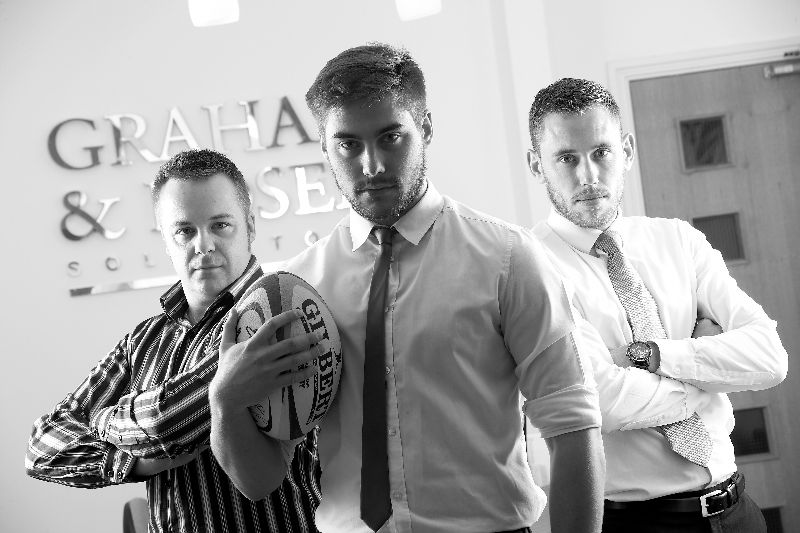 Richard Palmer, Chief Executive of Graham & Rosen said "its good to have people representing their local clubs and getting out there playing sport. Sport keeps people active and fit which helps in all aspects of your daily life."

"After all if you're going to work hard you need to play hard!"

With Lewis playing for a different team we are looking forward to a head to head contest when the three of them clash later this season and get a chance to show who's really on top!

Written By: