Legal Jargon Buster - What is the Small Claims Court?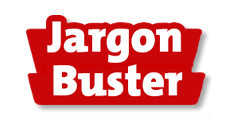 There isn't actually a 'Small Claims Court'!. Low value cases are dealt with on the Small Claims Track in the County Court and it is a swift and proportionate way to deal with lower value claims. It is swift justice and the more preparation you carry out, the better chance there is of the Judge understanding your side of the claim in the time available at trial.
Cases are usually allocated to the Small Claims Track if they're worth £10,000 or less. If it's a personal injury claim or you're a tenant claiming against landlord for repairs, the cut off is £1,000.
The most common types of claim in the Small Claims Track are:
compensation for faulty services, eg by builders, dry cleaners or garages
compensation for faulty goods, eg televisions or washing machines
disputes between landlords and tenants, eg rent arrears or compensation for not doing repairs
wages owed or money in lieu of notice
Our Litigation Team are here to guide you through the maze of options … call 01482 323123 for peace of mind.

Written By: