Cottingham Rangers
We are delighted to be a main sponsor in the Cottingham Rangers football tournament next Saturday, 17th June, at Cottingham High School.
This is the 21st year the tournament has been held and will be an enormous event with over 120 teams participating, ranging from the Under 7s to the Under 14s, from across Yorkshire and Lincolnshire. Both boys and girls teams are competing and we are proud to sponsor the Girls Under 12s.
Cottingham Rangers Football Club was formed in 1972 and is one of the longest established football clubs in the region. They run a total of 28 teams (17 boys' teams, 4 girls' teams, 2 men's teams, 2 veterans' teams & 3 Ability Counts teams) as well as an academy for 4 to 7 year-olds & a Walking Football section for those of a more senior age.
For further information, please contact the Club Secretary Dean Banyard on 01482 840294 or visit www.cottinghamrangers.co.uk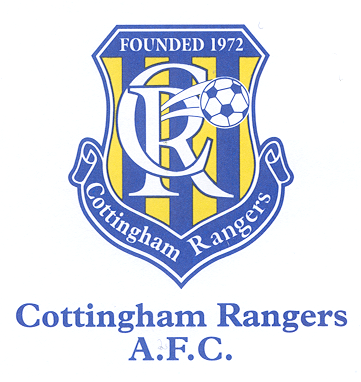 Written By: